Do you offer multifocal/progressive sunglasses?
Sorry we don't. Sunglasses can only be used for distance, not for reading, bifocal or progressive.
However, you can select progressive prescription glasses with photochromic lens or tint lens, which works as sunglasses.
Step 1: Choose a regular use glasses frame and then choose the Bifocal/Progressive option.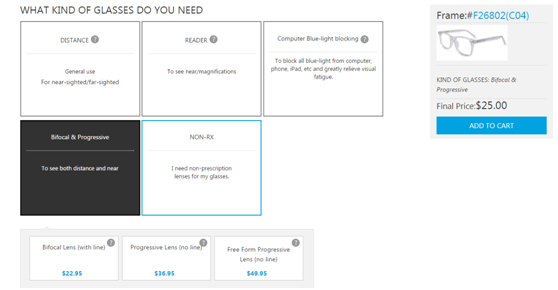 Step 2: Input or upload your prescription and then choose the lens thickness.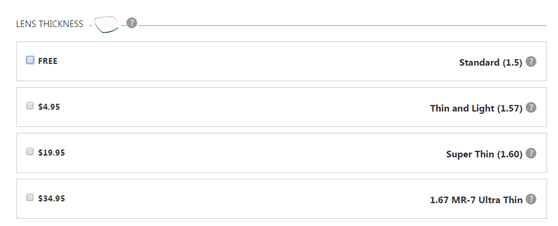 Step 3: choose the lens color.