How to specify Frame dimensions/size?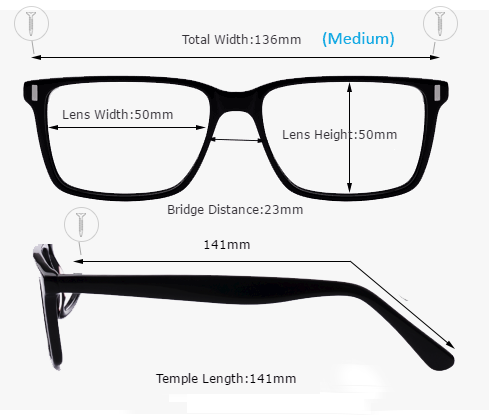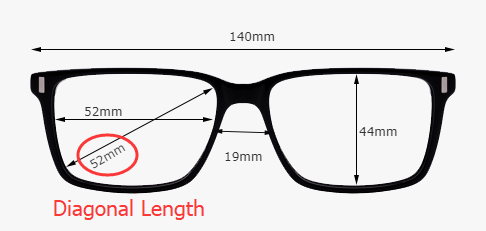 If you already have a pair of glasses fit your face well, you may compare the measurements to help you find the suitable frames at our site. Usually, most eyeglasses brands print the measurements on the inside of the temple arm and the difference of the total width within 5mm is acceptable. However, since different suppliers have different measurements for the frame size, we measure the size again when we get the frames. And then we upload the accurate measurement on our website.Therefore, you could rely on the measurement on our website because it is more accurate.
Lens Width: the width of the lenses, ensuring the frame fits the width of your eye and temporal bone.
Bridge Distance: the distance between the two lenses, ensuring the frame fits your nose
Temple Length: the length of the temple from each screw to its ears.
Lens Height: the vertical distance of the lens, frame for fitting bifocals or progressive lens should be at least 30mm in height.
Total Width: the width of the frame from one screw to the other, ensuring the frame fits the width of your face. It is very important for you to select the suitable frames online.
Diagonal Length: the straight line length joining two opposite corners of the lens.