Contact lens wearers are more likely to have computer vision problems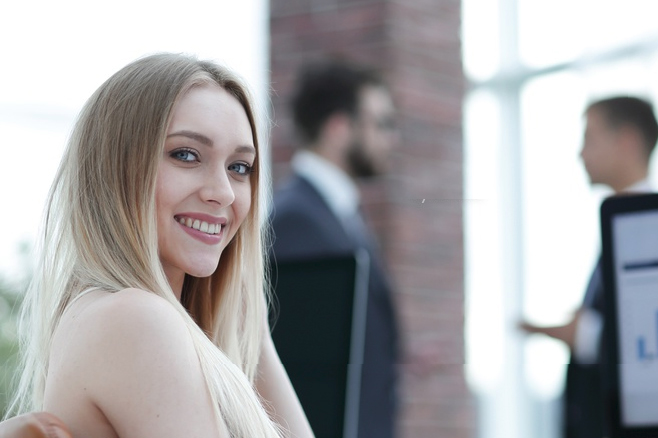 More than 30 million people in the U.S. wear contact lenses. Two-thirds of contact lens wearers are female. And Microsoft has revealed some new data showcasing how being uncomfortable at work impacts your performance. On top of that, Microsoft highlights US workers spend on average of 7 hours a day on the computer, which is more time on the computer than the sleep you get at night. In addition, the investigators found 114 studies written in English or Spanish and published from 2003 to 2013 that referenced both contact lenses and computer use. Contact lens wearers are more likely to have computer vision syndrome symptoms than individuals who wear eyeglasses only or did not need corrective lenses. Prevalence of symptoms ranged from 17% to 95% among contact lens wearers and 10% to 58% among non-wearers. If you are a contact lens wearers using computer almost every day, you may notice symptoms like: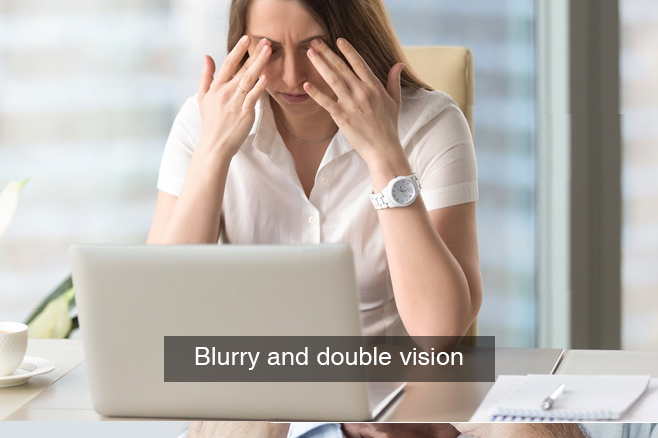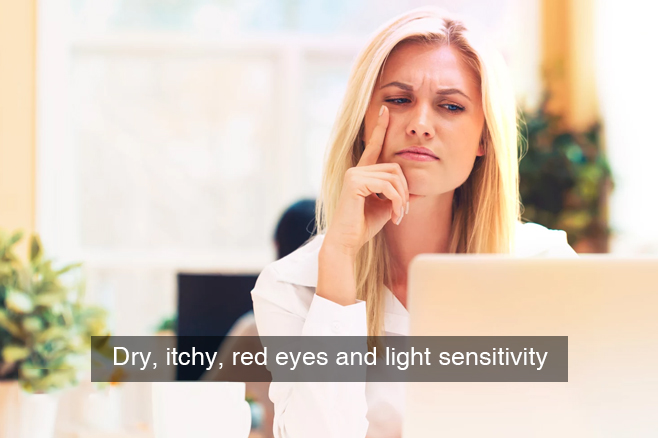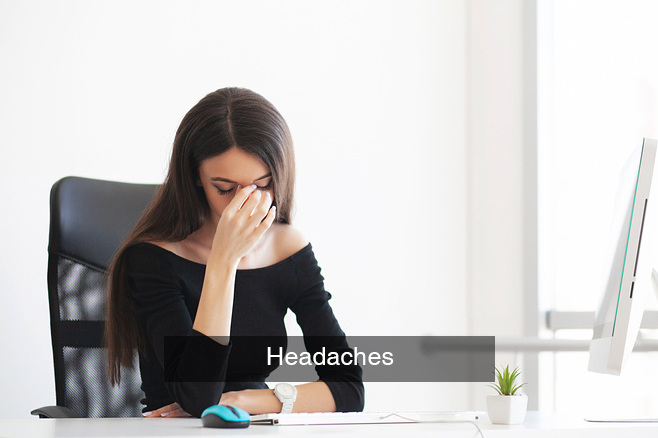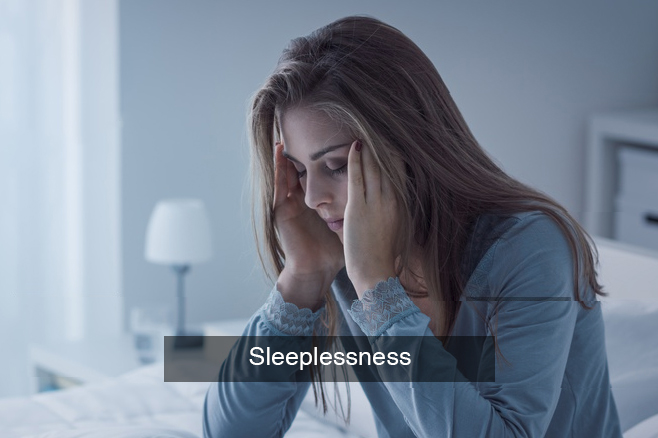 None of these symptoms are fun, and if they're severe enough, the quality of your work may suffer. To reduce these symptoms, you need a pair of computer glasses. However, you might not like wearing glasses because: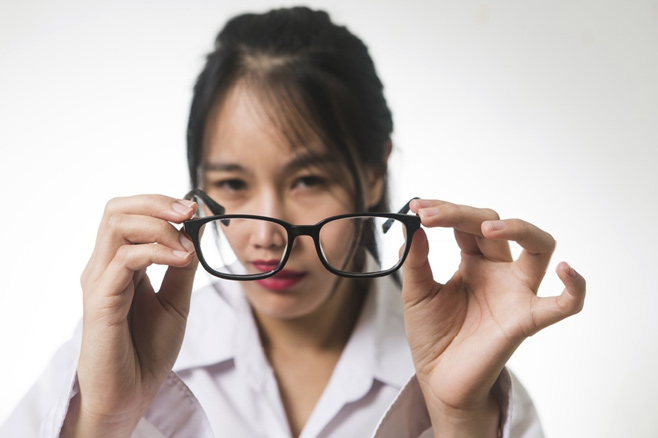 The prescription lenses may give off a distorted look, especially for people with strong prescription.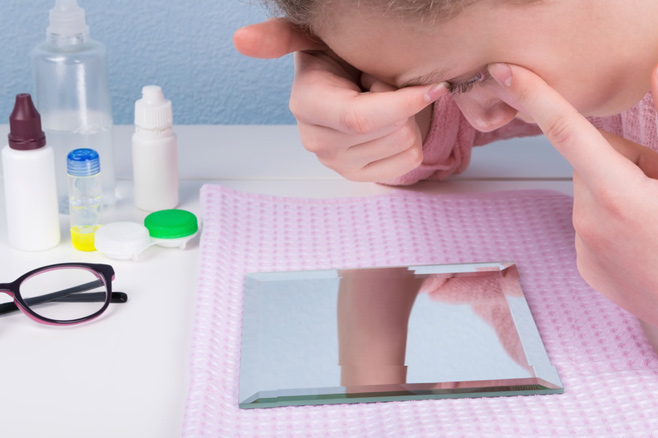 It's very inconvenient to take out contacts to wear prescription computer glasses while working and then put in contacts again after working.
So, you may need a pair of non-prescription computer glasses. Firmoo non-prescription computer glasses are specially made for office workers wearing contacts. You can wear these glasses over contacts whenever you want and don't need to keep putting in and taking out contacts. Also, the lenses are very thin and will never give off a distorted look. Therefore, you could choose any stylish frame you like without worrying about lens thickness. Firmoo non-prescription computer glasses will help you protect your eyes as well as making you stylish and charming.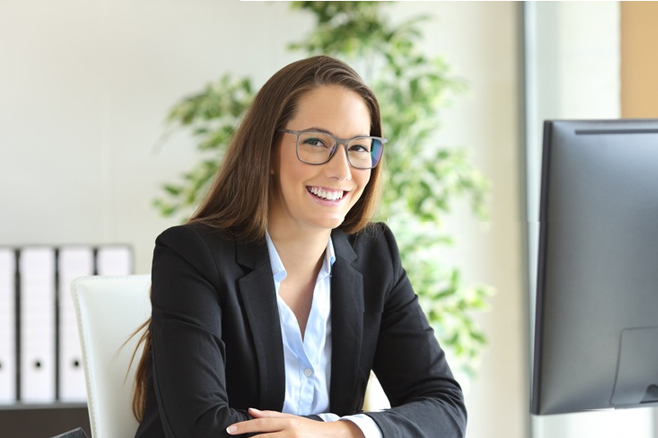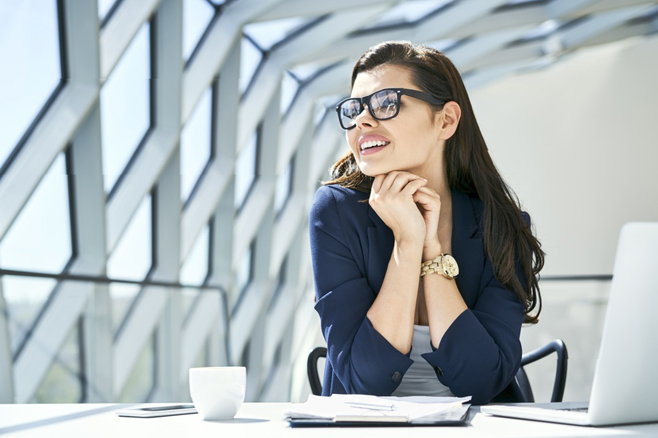 ·Block 400nm~455nm harmful blue light to relive eye strain, light sensitivity and headaches
·Optical lenses made of resin to provide sharper clarity
·Anti-scratch, anti-reflective and 100% UV coating to get better vision
·Keep fatiguing screen glare at a minimum and offer a better sleeping level
·Specially-made coating blocks harmful blue light without noticeable color distortion
·Hundreds of stylish & affordable frames as low as $19 for any occasion
·30-Day Exchange & Return and 3-Month Warranty
·Professional opticians are always here to help you on Livechat
---
Firmoo blue light blocking lenses are special-purpose eyeglasses meant to optimize your eyesight when you're looking at digital screens. They're designed to reduce glare (a major cause of eyestrain), increase contrast, and maximize what you see through the lenses - making it easier to look at a screen for longer periods of time.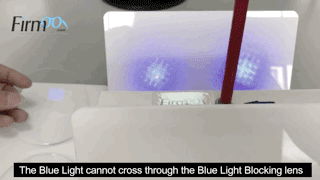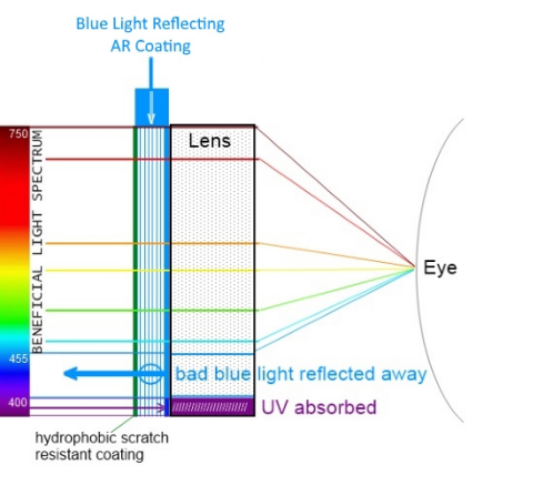 ---
Customer Q & A
Q: Can I wear computer glasses over contacts? Will it hurt my eyes?
by Rita
A: Well, yes, of course, you can wear computer glasses over contacts and it will not hurt your eyes. I wear contacts every day and I usually wear computer glasses over contacts when I am working. By wearing them, it can reduce headaches, neck strain and eye strain. Anyway, it can be beneficial. It will be fine to have computer glasses with contacts. So you do not need to worry about it.
Q: Will these help for dizziness from blue light and sensitivity to florescent lights?
by Eva
A: Yes they do. My eyes are very sensitive to light, I think this glasses make me feel much better.
Q: Are they beneficial for both day and night screen time or only night time?
by Nick
A: I use them both day and night.
Q: Are they durable?
by Giannico
A: I think so. It's been 6 months since I received them. I wear them every day and it still works well.
Q:Is this useful with iphones and ipads and other devices in blocking blue light?
by Victoria
A:These glasses work on ALL devices the omit blue light. I wear them at the computer and at night when on my phone.
Q: Can I wear these throughout the day safely? without being at screen being, will it damage my eyesight? inside and outside.
by Robin
A: They are glasses that block the blue light that comes from computer screens and cell phones. I keep mine on all day at work.
---
Customer Reviews
Rating:

These are really good! Initially when I realized I had a light sensitivity, I went through the Optometrist and all..paid a pretty penny for my glasses and frames. And they still gave me a headache from time to time. My days are spent in front of a computer, but I have a hard time in stores with the fluorescent lighting, watching newer model tvs and all. Knowing what I need I was able to locate glasses this time to help me out but less expensive! For the price, these glasses are great! No only do the help when looking at screens all day ( phone, computer, tablet), but they are so cute, light weight, flexible, fashionable and stylish!!
Rating:

These glasses are exactly what I wanted. I have had 4 different kinds so far and these are the best. The lenses are NOT tinted like other types of Blue Light filtering glasses, they are clear! They sit perfectly on my face, are not too wide and are very stylish!! great product!!!
Rating:

I am in graduate school and I spend at least 8 hours/day working on my computer or in a darkened lecture hall watching PowerPoint presentations that are exceedingly bright. My eyes were getting fatigued regularly. Since I have been wearing these while working on my computer and in lectures. I have not had a single episode of eye fatigue.
---
Steps to order non-prescription computer glasses
1.Select a frame and choose "Non-prescription".
2.Choose "Blue-light Blocking" lens & select lens thickness and then checkout.