How do I find the perfect size of frame?
a. Measure your old pair of glasses to get the dimension which fits you the best. By having these numbers, you can easily find the closest match in our website. Please see the sketch for how to understand the measurements of a frame (5mm difference is acceptable).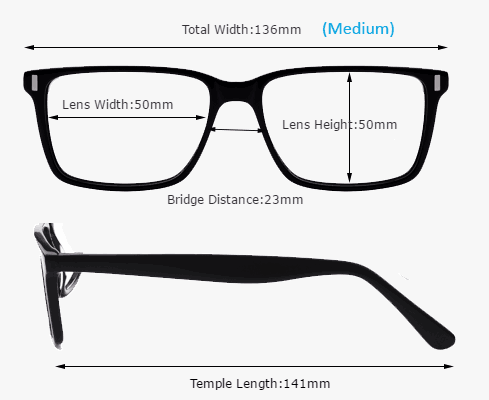 b. Try on glasses at local optical store and mark the size that fits you. Then find the similar size at our website.
c. We divide our frames into 3 categories: Narrow, Medium and Wide, which represents the total width of the frame. You can sort by different size.
Narrow: Total Width <135mm
Medium: Total Width 135mm to 140mm
Wide: Total Width > 140mm
What's more, you can filter size of each part when selecting frames.