How to use try-on function with my own photo?
We have a virtual try-on system which supports you to try on the glasses frames you choose online, so that you can know how they will look on you.
Step 1. Choose "Upload My Photo" .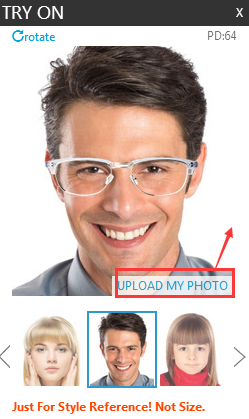 Step 2. Choose " Select a file from computer".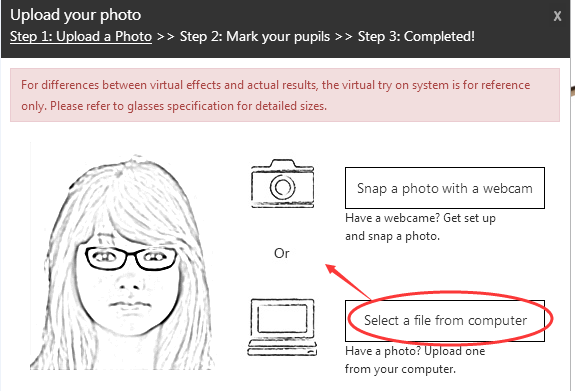 Step 3. Fill in your PD and upload your photo.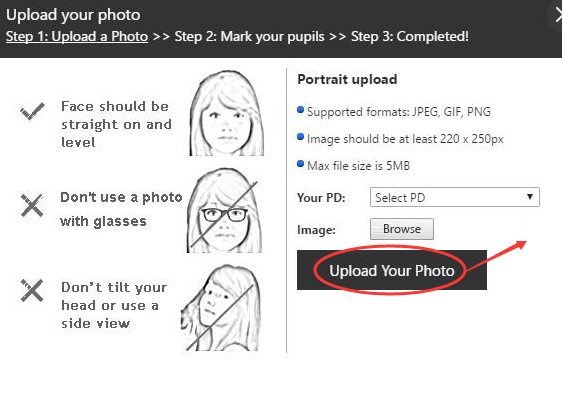 Step 4. Mark the position of one of your pupils and choose "Next".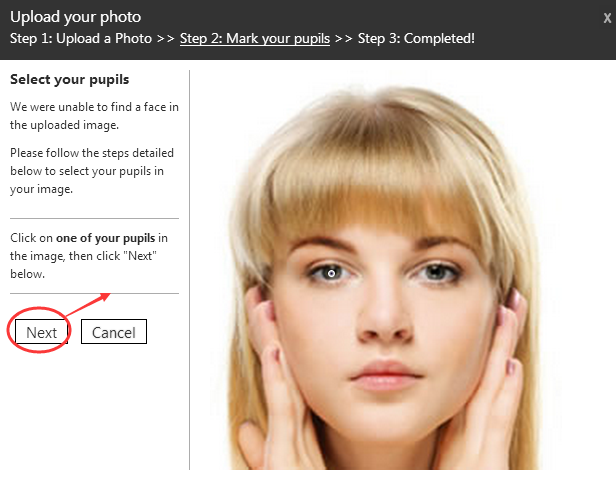 Step 5. Mark the position of your another pupil and choose "Submit".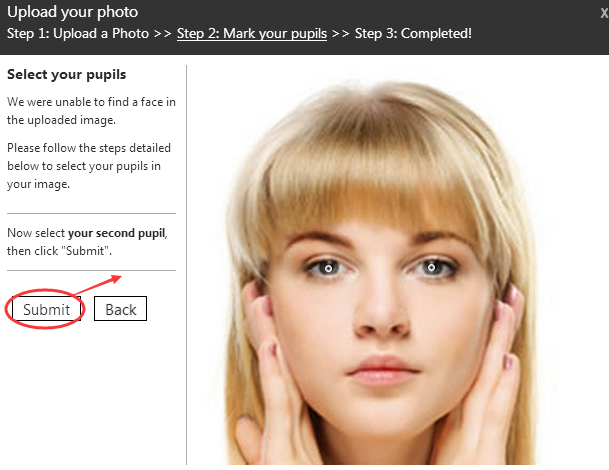 And then, try on successfully!
Notice: the try-on function is to see if the frame style fits, but it can not tell if the size fits you.